Generic LSA Aircraft Codes for IACRA When Aircraft Not Found
In a recent practical test, I ran into the IACRA challenge that the aircraft to be used for the test, in this case, a Flight Design CT, was not available in the list of aircraft for the applicant in IACRA.
With a little help from the IACRA Help Desk, I was informed that there are "Generic" codes that can be used for the applicant when an aircraft is not in the list of aircraft that IACRA utilizes.
To help, if you run into this, here is the list of codes that you can use.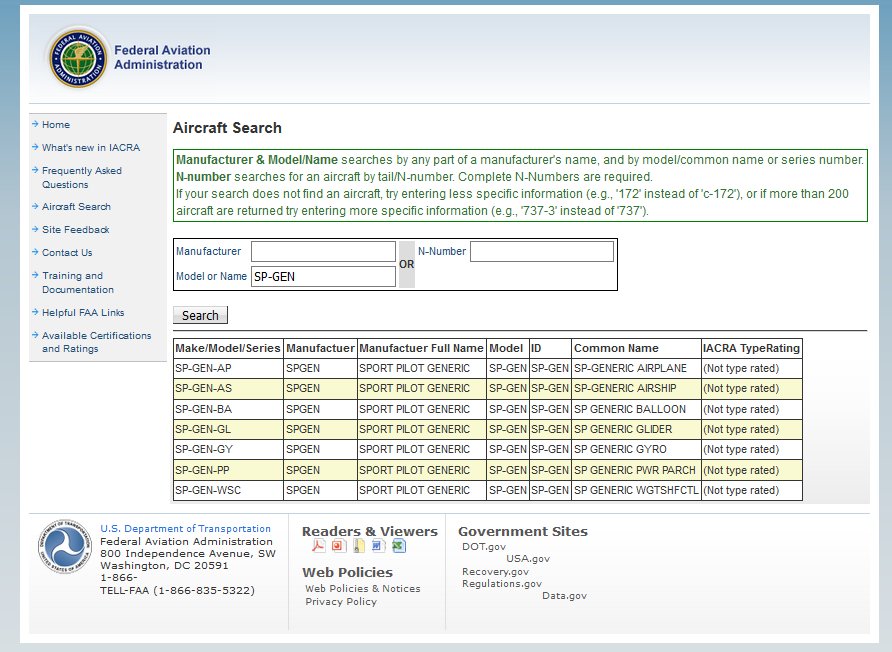 In case you have any difficulty seeing the graphic, they are as follows:
"SP-GEN-AP" for a SP-GENERIC AIRPLANE
"SP-GEN-AP" for a SP-GENERIC AIRSHIP
"SP-GEN-BA" for a SP-GENERIC BALLOON
"SP-GEN-GL" for a SP-GENERIC GLIDER
"SP-GEN-GY" for a SP-GENERIC GYRO (Autogyro/Gyrocopter)
"SP-GEN-PP" for a SP-GENERIC PWR PARCH (Powered Parachute)
"SP-GEN-WSC" for a SP-GENERIC WGHTSHFCTL (Weight Shit Control)
These codes are applicable for sport pilot practical tests or any other practical tests (a private pilot for example) that is utilizing a light sport aircraft that is not in the database in IACRA.
This code would be entered in the box as shown below by the applicant when the enter the information for the aircraft to be used on the practical test: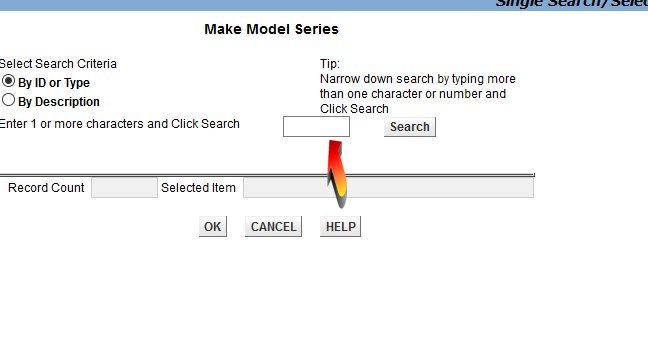 The final IACRA application after being completed by the applicant, signed by the instructor, reviewed by the examiner, signed by the applicant, then completed by the examiner after completion of the practical test will not represent a specific make and model of the aircraft used in these cases, but will in the end be completed listing the aircraft in "generic" terms for the category of light sport aircraft that was used. It will however allow the N-number to be entered, so the specific aircraft record will be captured in that manner.